Capoliveri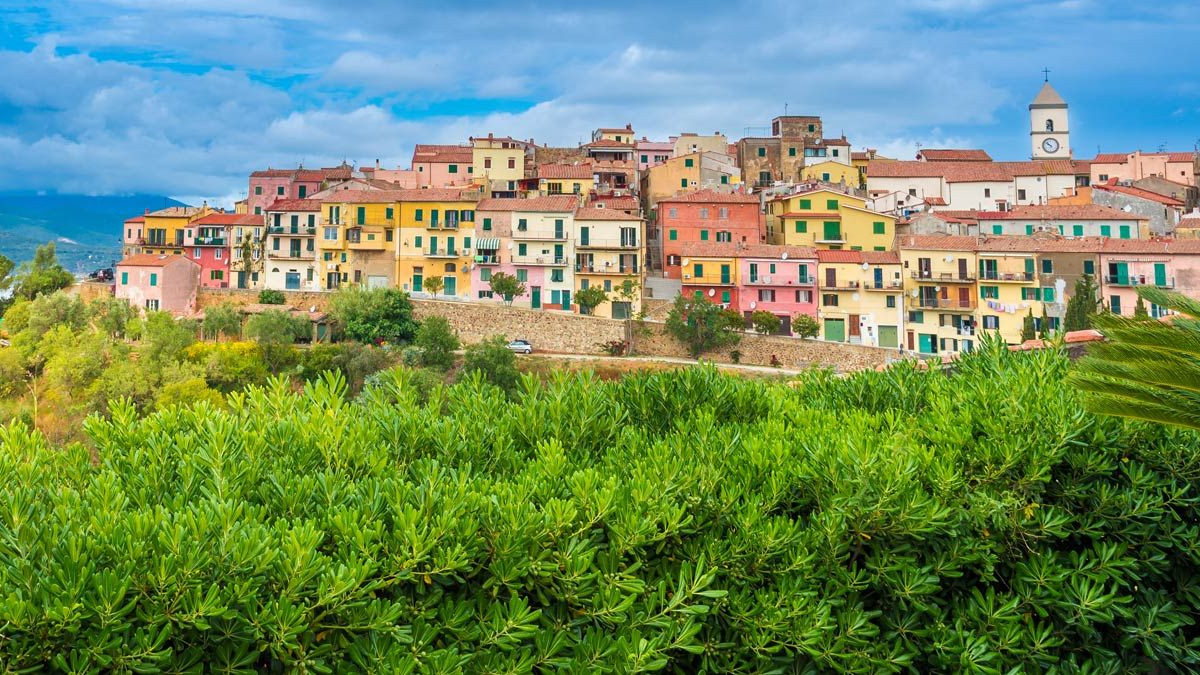 The village of Capoliveri is located less than 6 km from Porto Azzurro in the south-eastern part of Elba Island. The town rises on the slopes of Mount Calamita, one of the highest reliefs of the territory, rich in mineral deposits.
Capoliveri is one of the historic towns on the island, already known at Etruscans and Romans. The streets and palaces of the village are also witness to a glorious Medieval and Renaissance past. In the center there are also alleys covered with stone, arches, churches and original buildings of the 17th and 18th centuries. This is the case of the Sanctuary of Our Lady of Graces and also of Forte Focardo, an ancient military fortress today transformed into a lighthouse. From the sea you can enjoy a beautiful view overe the characteristic urban structure of the town: a charming panorama of the old town surrounded by cultivated fields and vineyards. The cultivation of the vine is a traditional activity of Capoliveri that boasts ancient Roman origins.
In the territory of Capoliveri, a wonderful promontory covered with forests and vineyards, there are numerous beaches of sand and rock including the famous Cala dell'Innamorata.