Beach of Innamorata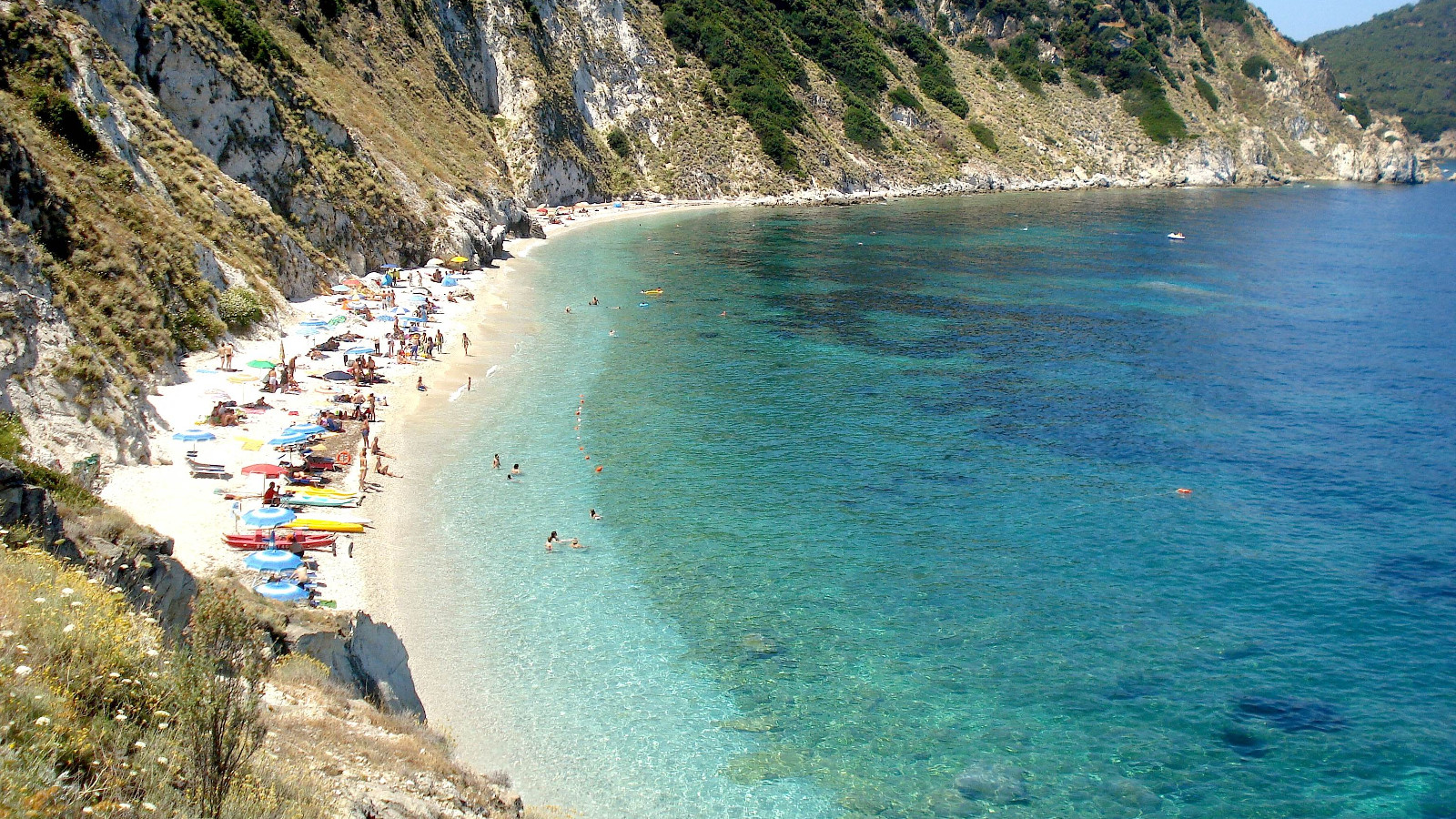 Situated on the outskirts of the ancient iron mines at the foot of Mount Calamita, the beach of Innamorata is about 8 km from Porto Azzurro.
It is one of the largest in Elba Island, about 290 meters long and 30 meters wide. The beach is made up of fine sand and pebbles sanded by the sea.
The area in which it is located is one of the wildest and unspoiled islands on the island, where Mediterranean nature dominates undisturbed. Off the beach are located the Gemini Islands, easily reachable from the beach, both within canoe and pedal boats or sailboats. These are two very popular islands of snorkeling enthusiasts because they have a particularly rich seabed.
The beach of Innamorata is also equipped with bathing establishments, bars and restaurants.
On July 14 every year, the beach is the subject of a historic re-enactment that carries out the legend of the Innamorata. It is a girl desperate for the kidnapping of her beloved that took her life away jumping into the sea.