Monastero di Monserrato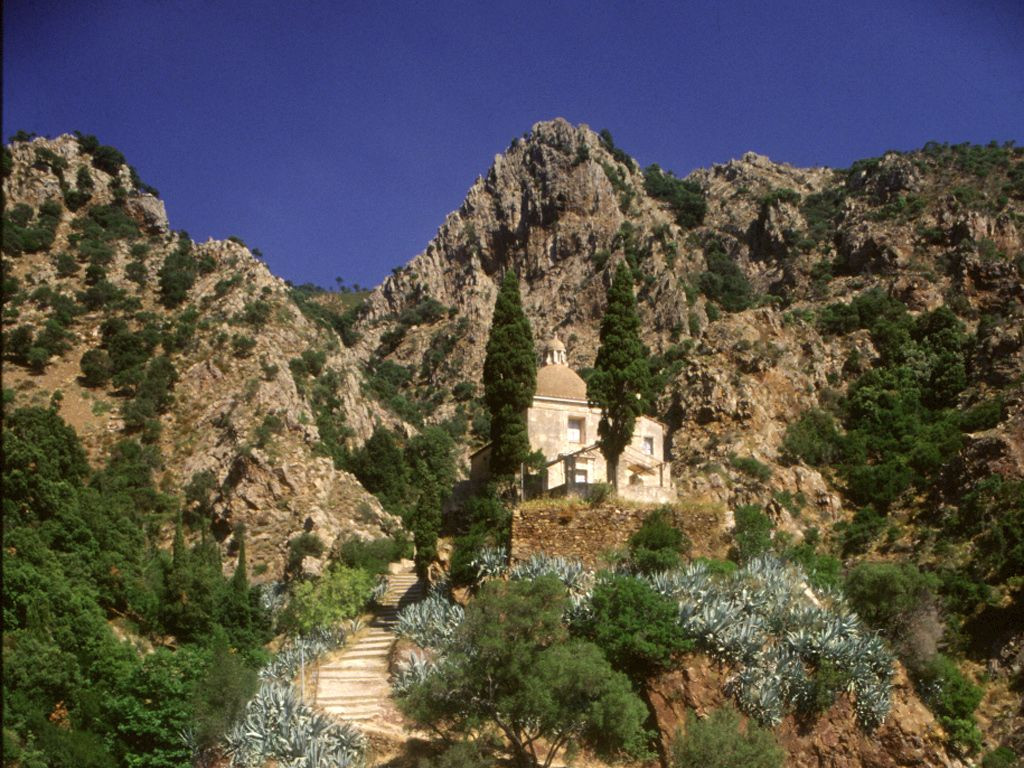 The church still remains a jewel in its simplicity, dedicated to Our Lady.
The lush forest of pines, water always in summer and winter, have reminded the Spaniards of the garrison of Forte San Giacomo another valley, one of Monserrato, in Spain, where there is a great and famous shrine dedicated to the Marian cult.
So in the '600 they built a monatery in the center of the most inaccessible of the valley, where he established a community of monks.
The September 8 today the country celebrates the "Madonna di Porto Azzurro Monserrarto" with the procession of the Virgin Mary through the streets of the town and the port, finishing the feast of the community with a fireworks display.